Trustworthy, loyal, helpful, friendly, courteous, kind, obedient, cheerful, thrifty, brave, clean, and reverent; these are the principles of a dedicated Boy Scout. At 10 years of age, Ben, "doing what other kids do," took the Scout Oath and adopted these principles when he joined the Boy Scouts of America. Now at 17, and a junior at Minnesota New Country School, Ben continues his journey with the Scouts and is dedicated to earning the highest rank attainable, that of the Eagle Scout. As those of you who know Ben, he doesn't let his disability (or his wheelchair) get in his way. "I've had to figure out how to do somethings differently," Ben admitted. "But I've been able to keep up with the others in everything," including rock climbing and sailing. From Boy Scout to Tenderfoot, Second Class to First Class and Star, Ben has moved up in Scouts and is currently ranked as a Life Scout. Experiential learning is the corner stone of the Scouts, which believe learning comes from doing. This philosophy works well with MNCS and Ben has been able to work some of his scouting projects into credit for school. Yet becoming an Eagle Scout takes perseverance and a lot of work, while only four percent of scouts advance to the top rank. "My brother made it and I don't want to be the one who didn't," jokes Ben. As of now, he is working on badges for Citizenship in Community, Personal Management, and Communication. "I've got some work to do, but I'm hoping to get there by this summer." His service project "not set in stone" is to raise head stones that have settled at the Sacred Heart Cemetery in Belle Plaine. Ben also has a week long camp coming up in April in which he's excited to participate. Traveling to the Florida Keys, Ben said "There will be fishing, sailing, kayaking, snorkeling and scuba diving. We will be exploring Big Munson Island." While attending camps is great fun, the community service aspect of Scouts also appeals to Ben "I get to see the boys actually doing good for the community."

Career and College and YOU! The Career and Tech Ed Team at MNCS is hosting online events every month for MNCS students and parents to learn more about what your options are after you graduate. Thursday, January 21st from 1:30 - 2:00 Dunwoody College Google Meet Link is:
https://meet.google.com/btf-orkw-ucw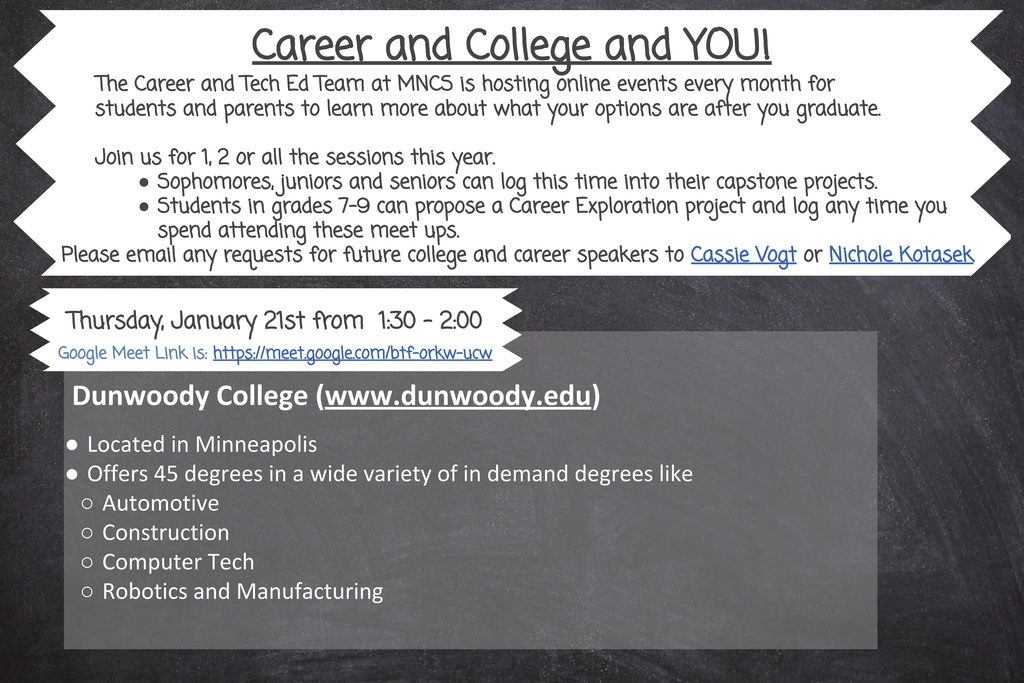 In the spirit of the Minnesota winter weather coming our way... A recurring topic of discussion with elementary-aged kids (and bigger kids?! and their grown-ups?!) is... Is it safe to eat snow? See what some science-y experts say and let the debate continue! What other "snow science" can you discover on the internet, or even better yet, outside in your very own yard or neighborhood? Here's hoping all can get outside and enjoy some winter snow fun! -- and don't forget to gather up your winter gears for next week's return to school. We can't wait to play together again!

John's student project was to create an online store to sell items he has crocheted. This unicorn, is a special piece he crocheted for his grandmother. If you would like to learn more about John's online store email; Joan Skelly
jskelly@newcountryschool.com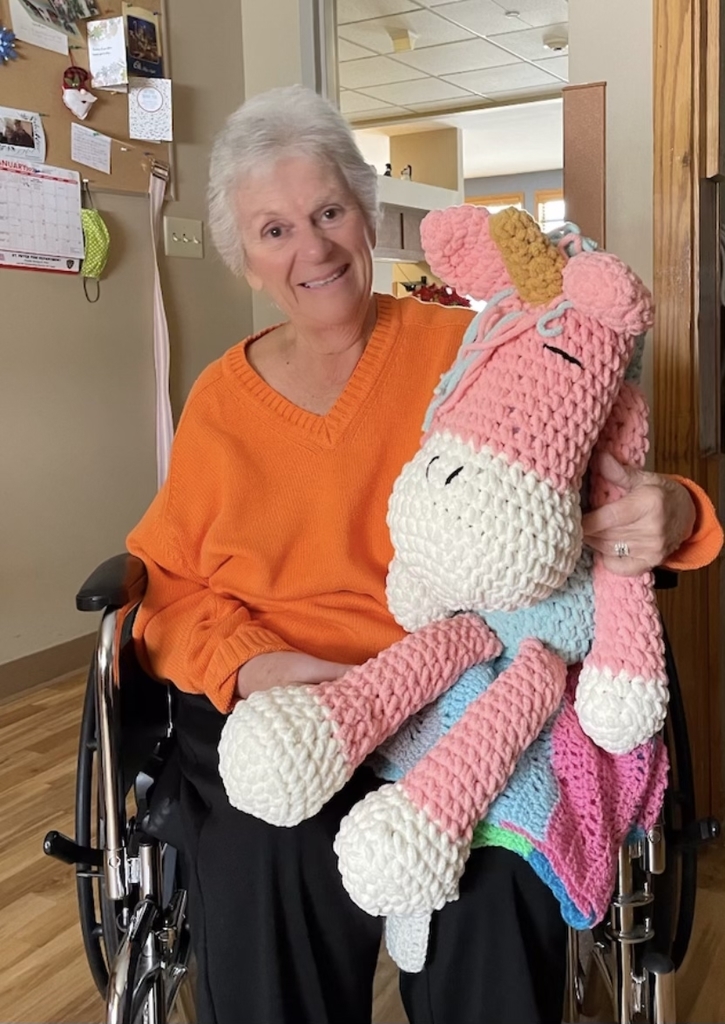 Rocks themed week! Grades 4, 5 and 6 looked at a bunch of rocks, and had Dr. Julie Bartley, a geology professor from Gustavus, join our class today!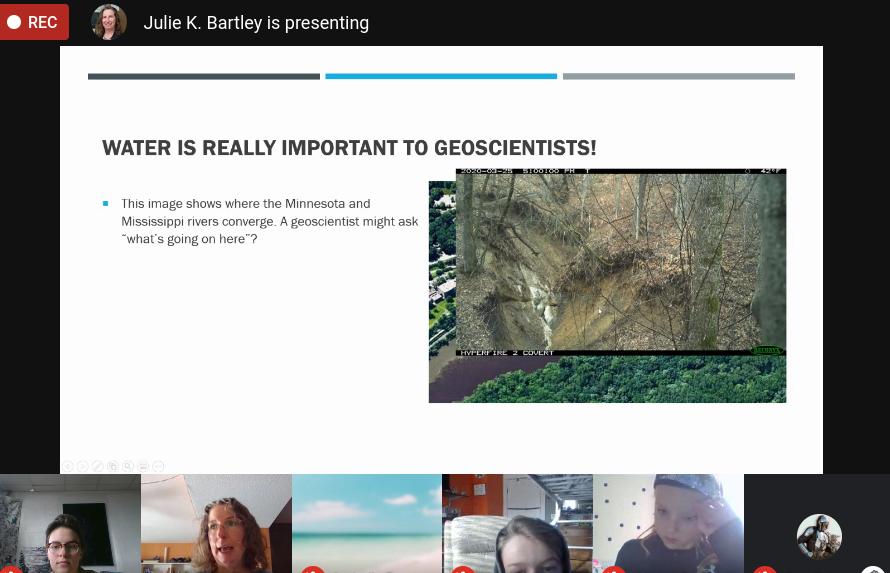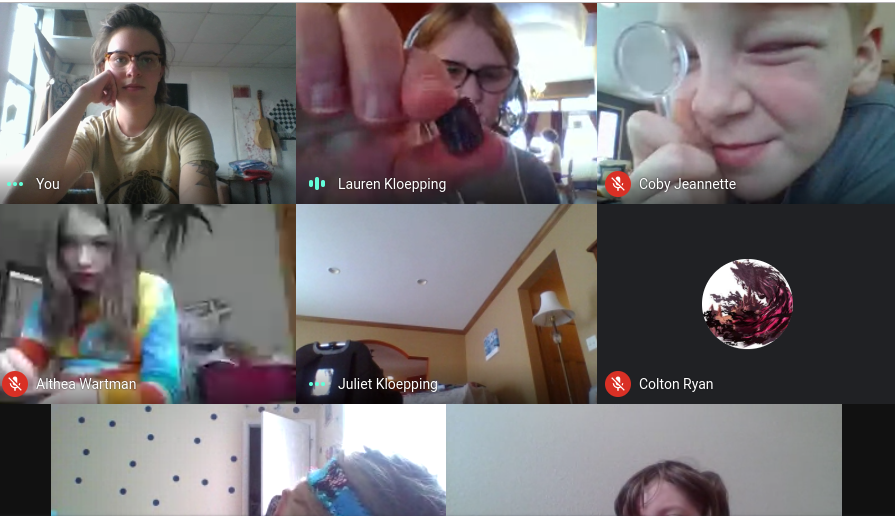 ACT Prep Class is available for MNCS students grades 10th, 11th and 12th grades. Are you a 10th, 11th, or 12th grader signed up for the ACT this spring? (Remember 10th graders, if you are interested in PSEO classes your junior year, the ACT is the first step!) Jennifer will be running an ACT Prep class on February 12th and 19th. Preppers will attend both days and the hours will be logged onto their capstone project. All you have to do to sign up is fill out the information on the Google form and you are in! This class is free, but you must be signed up to attend by January 29th so the workbooks can be delivered to students' houses. To sign up go to the Secondary announcement page and scroll down to "Student Announcement "
https://www.newcountryschool.com/page/announcements

Today (Wed, December 23, 2020) is a pre-scheduled Early Release Day, MNCS-Elem official school day end time is 1:15pm. Have a wonderful winter break, see you next year!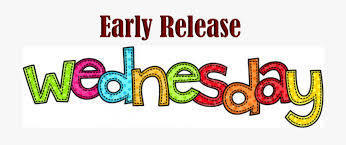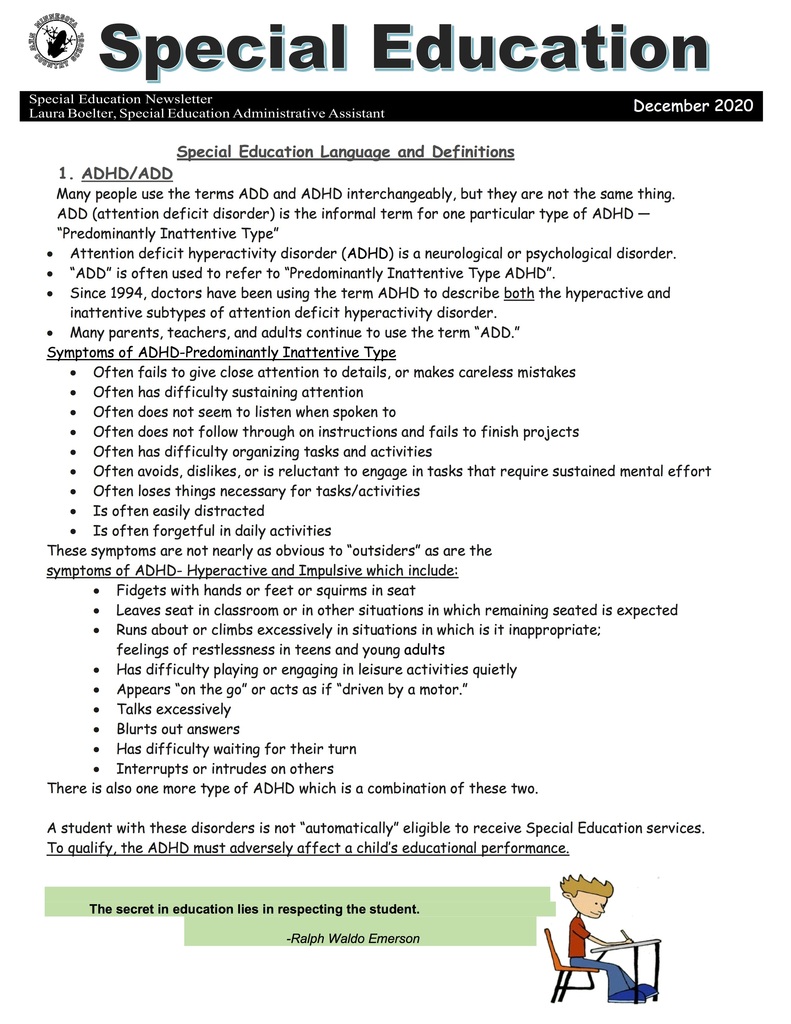 MNCS Students, Thursday, December 17th - Career and Tech Ed Team at MNCS is hosting online events every month for students and parents to learn more about what your options are after you graduate.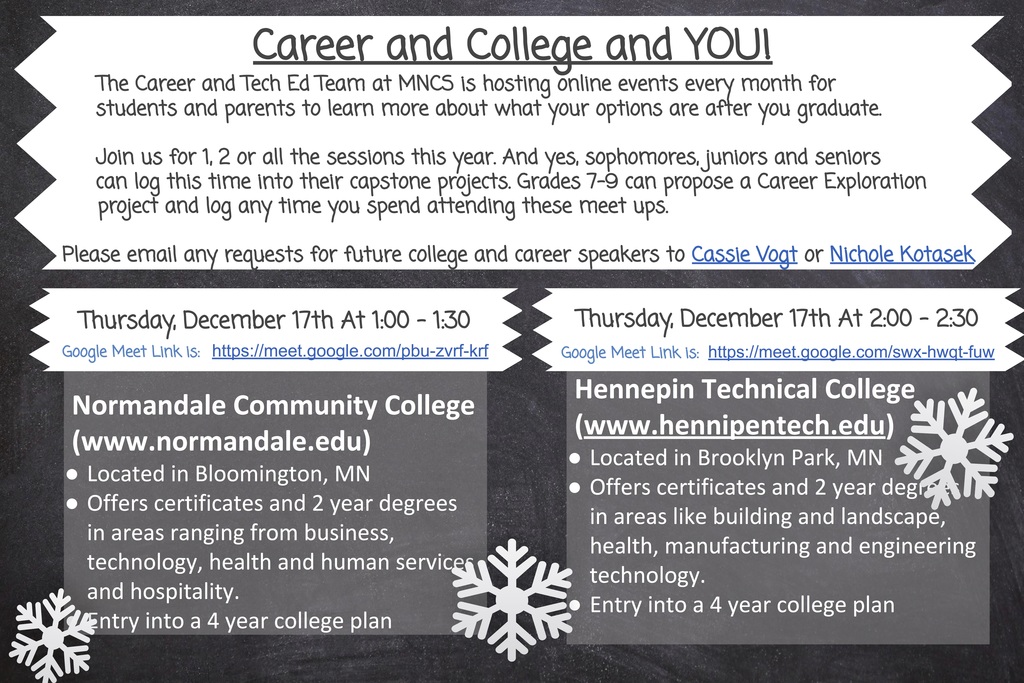 December Food Share will be at Minnesota New Country School 210 Main Street Henderson Thursday, December 17th at 4:30pm Drive through(follow signs) - Please stay in your vehicle.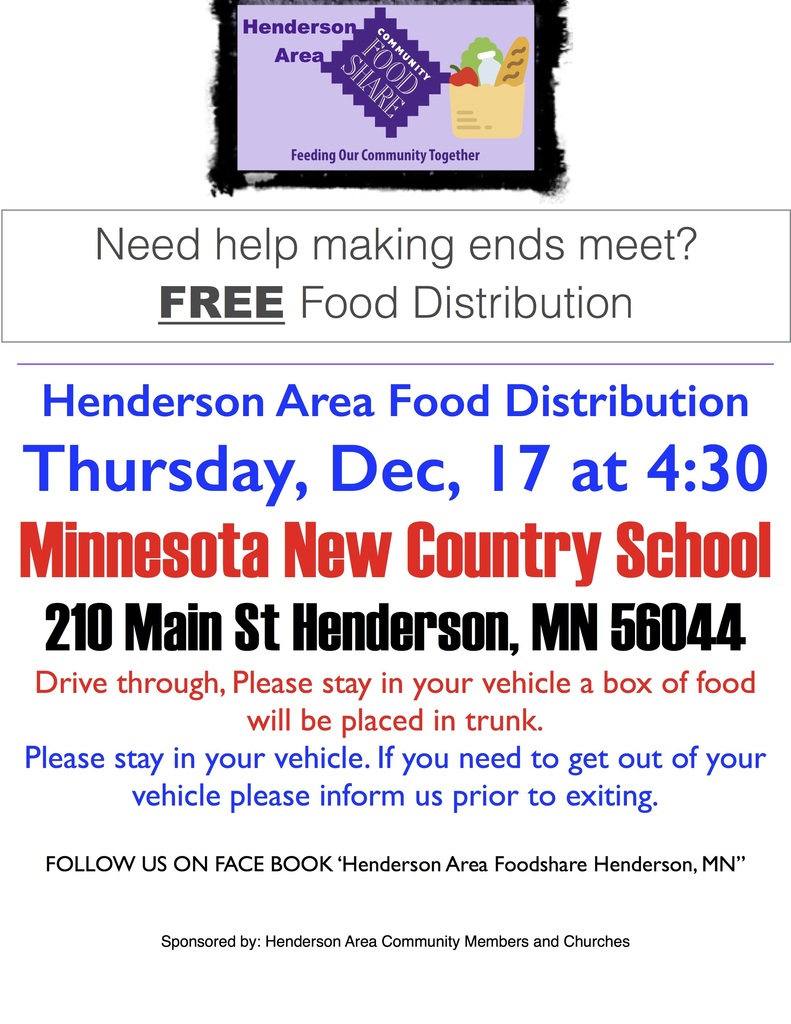 Students were able to enjoy archery (while still in person) on those sunny winter days.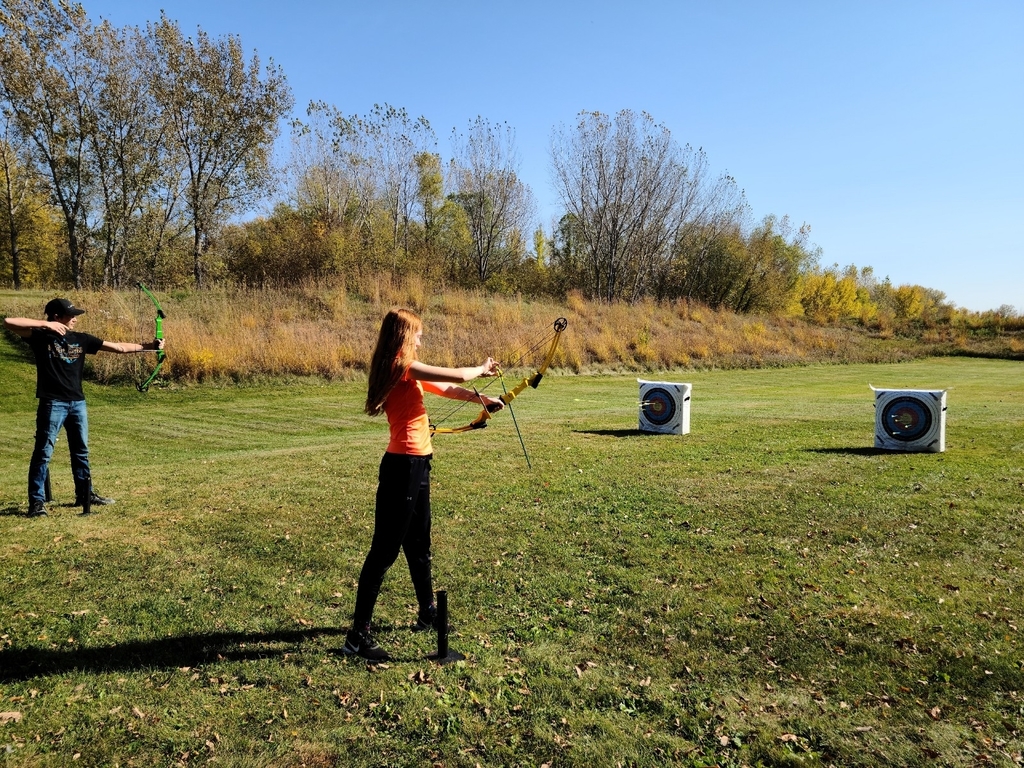 MN Students now receive COVID-19 Unemployment Benefits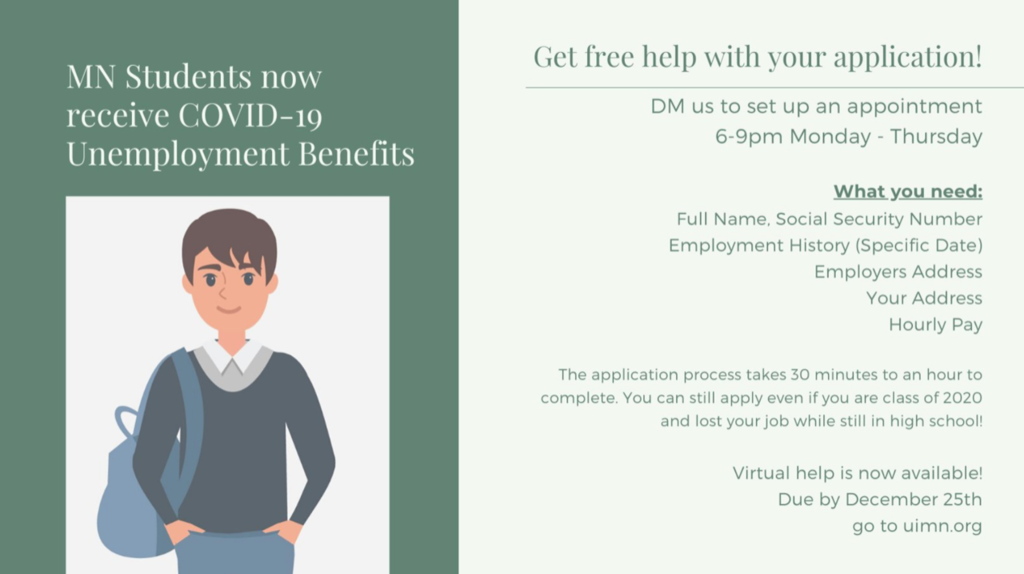 Art kits are now available for High School students to check out and use at home! We have kits for pencil drawing, charcoal drawing, oil pastels, color pencils, and acrylic paints! Please have a project proposed and contact Jake to request a kit!

March 2021 - Drivers Ed Classes through Le Sueur - Henderson Community Ed. As of now it is going to be a zoom class. Driver Ed Classroom form:
https://5il.co/novp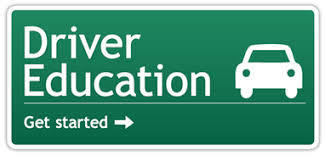 ACT at MNCS: This March we will again offer the ACT to 10th-12th graders at MNCS on a school day (COVID allowing). Our scheduled date is Tuesday, March 2nd, at 8:30. Cost of the test is $45, due March 1st. Cost is refundable if the test needs to be cancelled. Questions, or to register your student, contact Nick Ryan, 
nryan@newcountryschool.com

Minnesota New Country School Parents, Join us online for our annual Title 1 Meeting, Thursday December 10th at 7:00pm. Google Meet link to join
https://meet.google.com/uzr-uhxa-tfo
We will also be playing BINGO!! Simply print off this card --
https://5il.co/nn8h
--fill in additional words at the bottom of the card to customize your chances to win MNCS merchandise and other prizes, and use it during the online Annual Meeting! PRIZES will be awarded for: • Five in a Row • Four corners • X • Blackout • and more. Hope you can JOIN US! If you have any questions please contact: Lisa Dorow -Elementary -
ldorow@newcountryschool.com
Nichole Kotasek - High School -
nkotasek@newcountryschool.com

MNCS High School Students and Parents, Minnesota New Country School is hosting "ONLINE" events every month to learn more about what your options are after you graduate.

4th, 5th and 6th grade Enrichment Class had a professional freelance filmmaker join to talk about his work!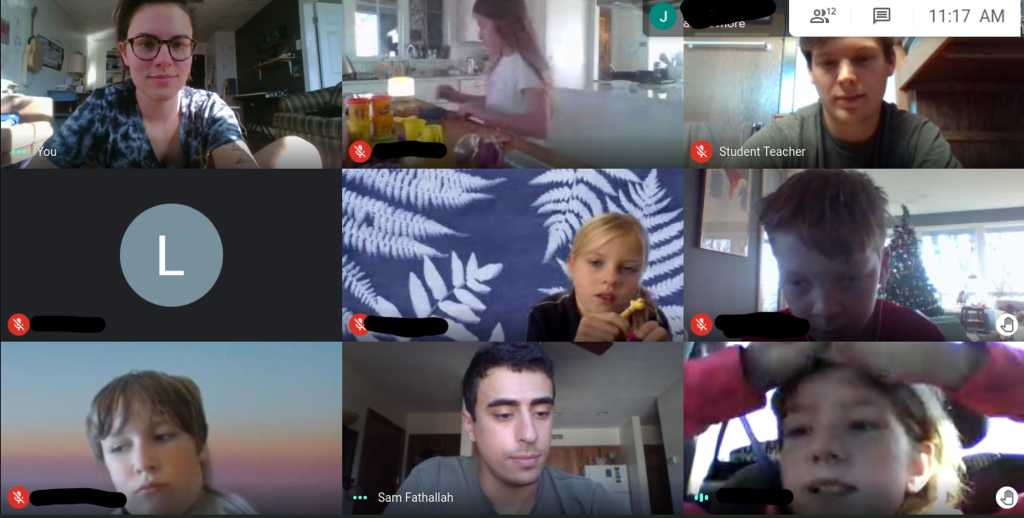 Give to the Max day is Tomorrow 11/19/2020!!! The pandemic has put a strain on so many fundraising events at MNCS. With the depleting revenue that we usually generate from those fundraisers, we were thinking "Give to the Max Day" is a perfect social distancing fundraiser. Giving digitally, and not having to be in person is a perfect option during these unprecedented times. See our link below to donate:
https://www.givemn.org/.../Minnesota-New-Country.../welcome