Minnesota New Country School High School and Elementary Lunch
by The Wooden Spoon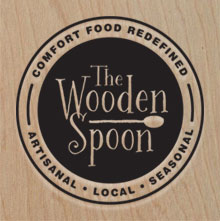 "Pre-order" your lunch
Ordering lunch at MNCS will need to "pre-order" in advance. Yes! ALL Lunches! One form per child please! (ELEM and HS will use the same form).
Cost: $4.00 per lunch. Pre-payment options are through "Square" online (preferred) or Checks made payable to MNCS. Free and Reduced see information below.
Elementary
Grades K-3rd
Milk Subscriptions
"Pre-order" lunches and pre-pay for school days February 8th through end of February -- deadline to order is NOON on Tues, February 2, 2021. Complete here your pre-order form with payment options and you're all set!
Other Payment Options: Send check payable to: MNCS (memo section write Elementary Milk Subscription) Mail to: 210 Main St. Henderson, MN 56044 ---OR--- Send payment check into school with your child.
Free & Reduced Lunch is available, and easy to apply for. (If you still need to apply, email the contact people listed below. A new Free & Reduced application is required each school year Application for Educational Benefits. And don't forget to complete your "pre-order" form with your lunch selections, even if you are eating Free lunch.)