Elementary Announcements
Please visit our "Homepage" MNCS Website for updates, current events and MNCS News.
Upcoming Dates to Remember...
Tuesday, March 28th: Kindergarten Round Up at MNCS Elementary!
Pizza Dinner: 5:30pm
Kindergarten Round Up Event: 6:00pm
Wednesday, March 29th - Early Release - 1:15pm
Early Release - Bus Schedules
**We will have school April 7th and April 10th to make up snow days**
April 7th is an early release day and April 10th is a regular full day
Still Needing To Order Your Student's Pictures?
Everything is online this year! You will first need to register for an account on jostenspix.com and then use the MNCS Elementary Event Code to start the order process online. Your order will ship directly to your home.

MINNESOTA NEW COUNTRY ELEM SCH
Event Code: FE216022 (secure access code)

PHOTOS NOT APPEARING IN YOUR GALLERY?
FIND YOUR STUDENT USING EVENT CODE: FE216022

ALL MNCS Families, New, & Existing Students Need To Be Registered through JMC!
If you have not done so already, you will need to log into our JMC portal and make sure ALL of your forms have been submitted (double-check even if you have already filled them out).

If you have any questions about the process that the video is unable to answer or are unable to log in, please contact us via email:

Jake Zeiher - [email protected] or

Nick Ryan - [email protected]

UPDATE Your Contact Information

Please update your contact information in the JMC Portal. Starting January 2022, you will be receiving emails through MNCS Website/JMC (High School Announcements, Covid Response, along with School Closing, etc).

For more information and log in, instructions CLICK HERE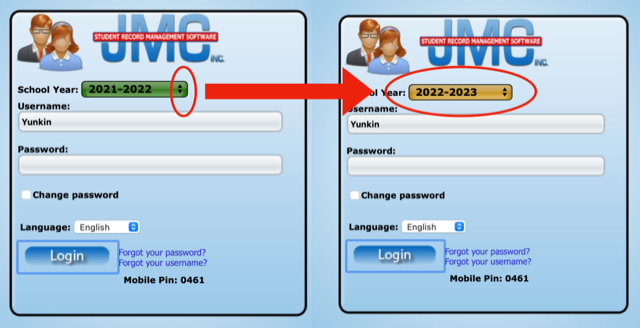 ELEMENTARY LUNCHES 22-23
Lunchables will be available for $2 every day including a snack item/gogurt and milk
Free and Reduced Lunch Program: Parents need to fill out this form Application for Educational Benefits . You can turn applications into the Elementary Administrative Assistant Brianne Fuhrmann or send to Carrie Rice, MNCS Nutrition Manager at [email protected]
We will keep you informed regarding any changes with our lunch program 2022-2023 and we thank you for your support and understanding!
YEARLY MILK SUBSCRIPTION
Elementary Students Only! This milk subscription is for the whole year, includes one milk per day for snack/lunch. Available for Kindergarten - 6th Grade. Cost is $51.80. Payment made through MNCS Online Store here.
Nuts & Bolts MNCS Year Planner Available For Purchase!
MNCS Nuts & Bolts is the parent-teacher organization of the Minnesota New Country Schools and is offering an MNCS yearly planner available for purchase this school year! The cost is $5.00 per planner. They are available to purchase through the MNCS Online Store here.
Did you know you could support "Minnesota New Country School" while you shop on Amazon?
On your next Amazon purchase shop through AmazonSmile - AmazonSmile donates 0.5% of your purchases to MNCS, at no extra cost to you! Already set up, THANK YOU! If you are using AmazonSmile on your mobile app, it may need to be renewed.
Check us out on Social Media: