Summer Work Experience Opportunities through MVAC's Young Adult Programs
MVAC's Young Adult Programs provide services to youth in communities across South Central Minnesota that need assistance to secure or maintain employment or complete an educational program.
Here is are a few of the ways MVAC'S Young Adult Career Development assist youth:
Paid work experience/internship to learn skills needed to succeed in the current job market

Career path planning

Possible funding for transportation, educational, or employment needs
Find out more information and eligibility requirements on the MVAC Young Adult Services webpage or in the attached brochure.
Referrals to the program and interested youth can fill out the interest form.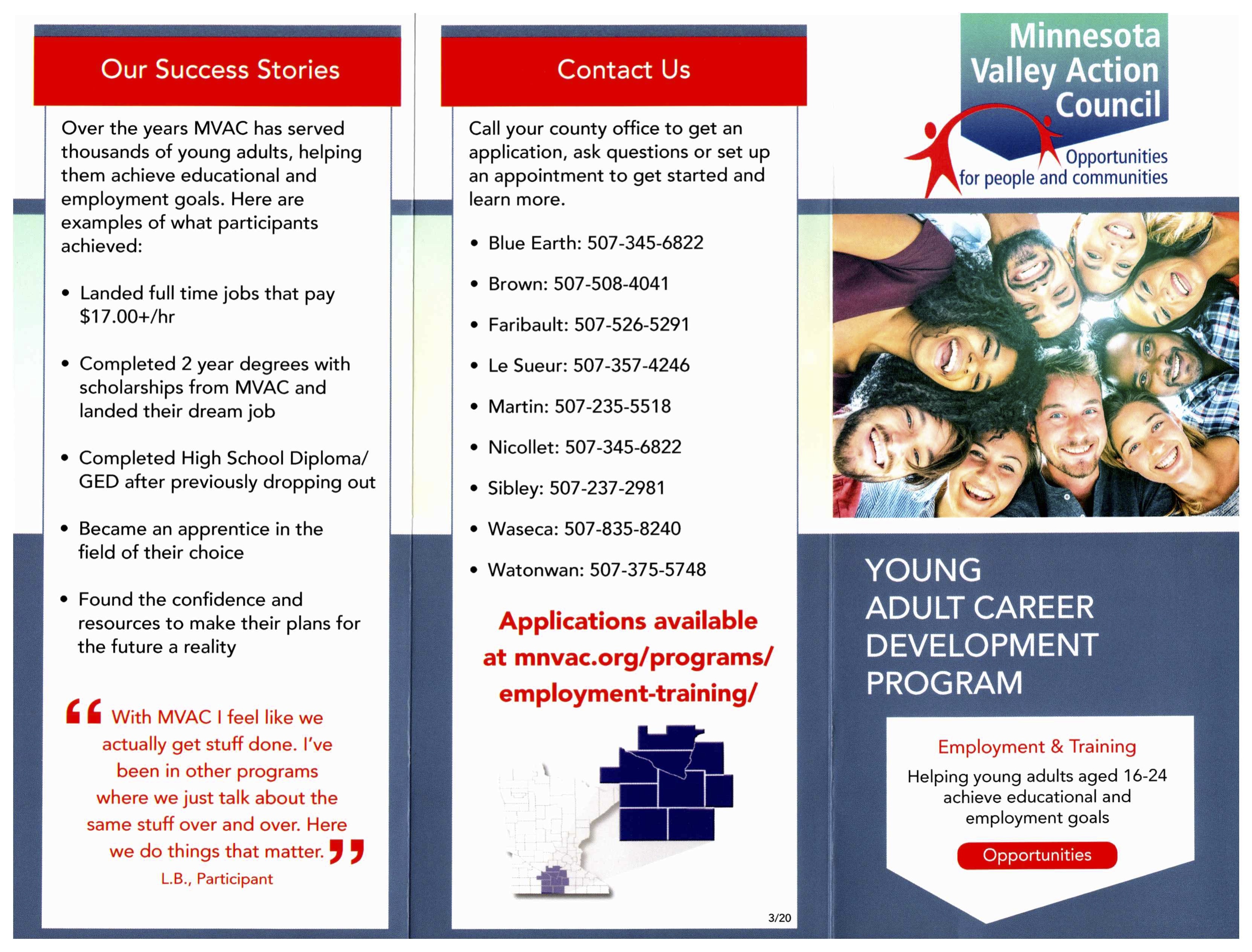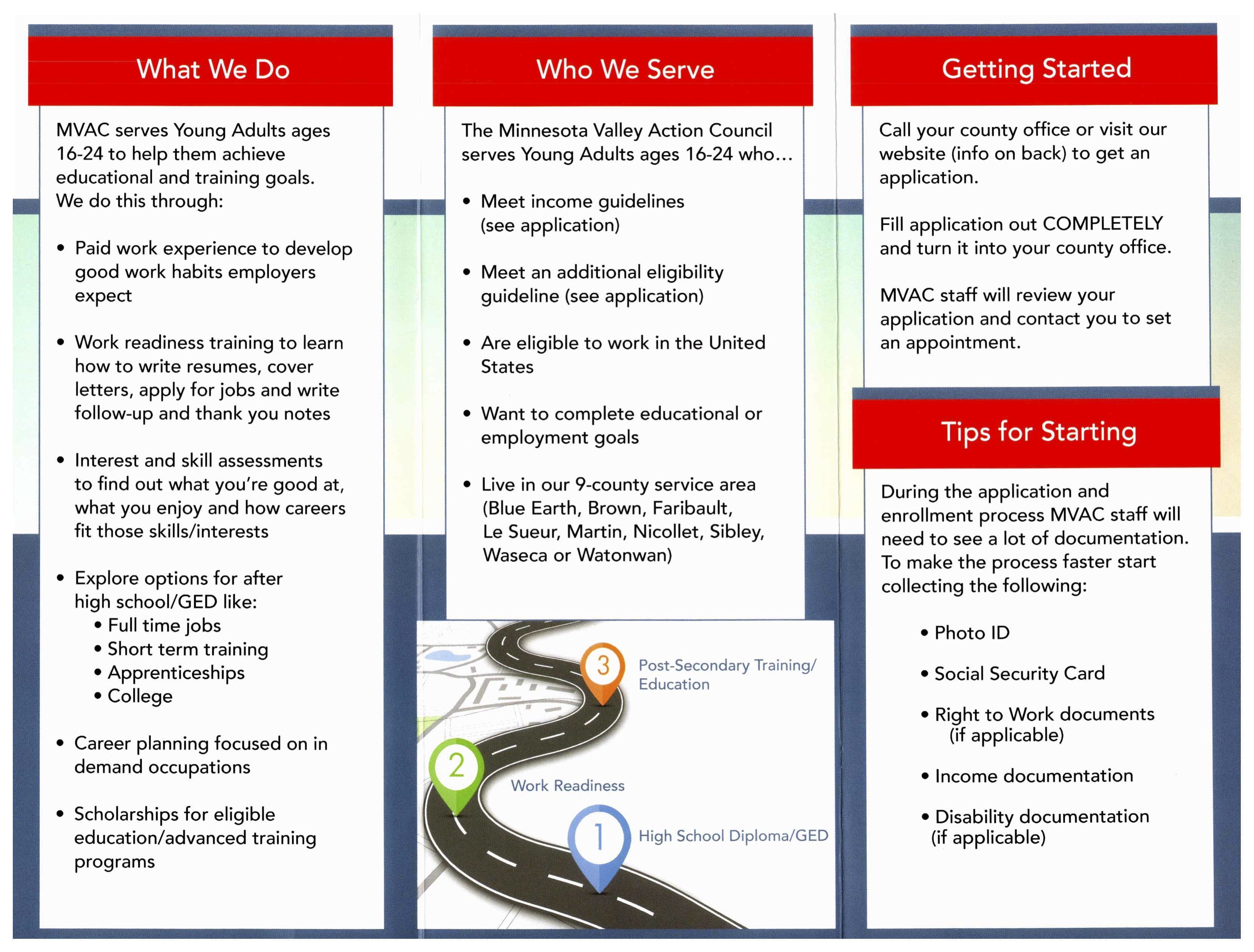 MNCS Video Podcast
Joan and the Giant!
PSEO, CAREER AND COLLEGE INFORMATION
The Career Corner Newsletters are a great way to learn about many different types of careers. Check out careers and educational opportunities available. Read about skills learned in school that help prepare students for the workforce. Watch a short video about Vocational Rehabilitation Services and how they help students with disabilities plan the journey from school to what comes next.
Check Out These Career Corner Newsletters!

Post-secondary Enrollment Options (PSEO) is a program that allows 10th-, 11th- and 12th-grade students to earn both high school and college credit while still in high school, through enrollment in and successful completion of college courses at eligible participating post-secondary institutions. For more information click here
Planning to do PSEO Next Year? Or are you just curious what PSEO is all about and how it works at MNCS?
For more information about PSEO and College and Career Planning, click here or email Nichole Kotasek, the MNCS PSEO coordinator
MNCS Masks are available for purchase through our online store. Your student will be able to pick up the order at MNCS High School. Shipping is available for an extra fee. Available in Youth and Adult sizes MNCS Online Store
2020 Yearbook - MNCS 2020 "High School" Yearbook! Pick up a copy from Nancy, Joan or Reta Cost is $15 You can pay with check (made out to MNCS) or on Square online payment: Square-up Online Payment
RETURN TO LEARNING - MNCS COVID-19 RESPONSE PAGE - Scenario 3
Advisory Schedule
Mondays & Tuesdays; Jenn, Jake, Anthony, Carrie & Cory's

Wednesdays & Thursdays;

Jim, Paul, Nick & Nichole's
School Closing - Honeywell Instant Alert System – This is Our Instant Alert System that we use to notify you via phone, text e-mail etc… of school closings due to weather. If you have not set up a profile – see this link for details : Honeywell Instant Alert – Instructions for Parents If you have any questions please contact Anthony Sonnek: [email protected]
MNCS High School School General Supply List: Communicate with your Advisor for more details.
Did you know you could support "Minnesota New Country School" while you shop on Amazon? On your next Amazon purchase shop through AmazonSmile - AmazonSmile donates 0.5% of your purchases to MNCS, at no extra cost to you! Already set up, THANK YOU? If you are using AmazonSmile on your mobile app, it may need to be renewed.
Check us out on Social Media