ENRICHMENT OPPORTUNITIES & RESOURCES
Enrichment Opportunities & Resources: These are activities that are not sponsored or put on by Minnesota New Country School but may be of interest to students and families.
Scrubs Camp provides a unique opportunity for middle school and high school students to explore careers in the health sciences. A collaborative project between HealthForce Minnesota, educational institutions, and healthcare employers, Scrubs Camps are offered throughout the summer at multiple locations. Campers will experience a variety of interactive hands-on activities and special field trips to get them excited about careers in the health sciences. Sessions are led by healthcare professionals and/or faculty from several area colleges and universities. For more information go to www.healthforceminnesota.org/scrubs-camp.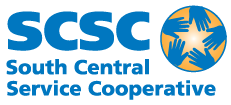 WIDE OPEN SCHOOL This site has a multitude of information to help Students, and their Families and Educators find trusted resources to enrich and support distance learning.