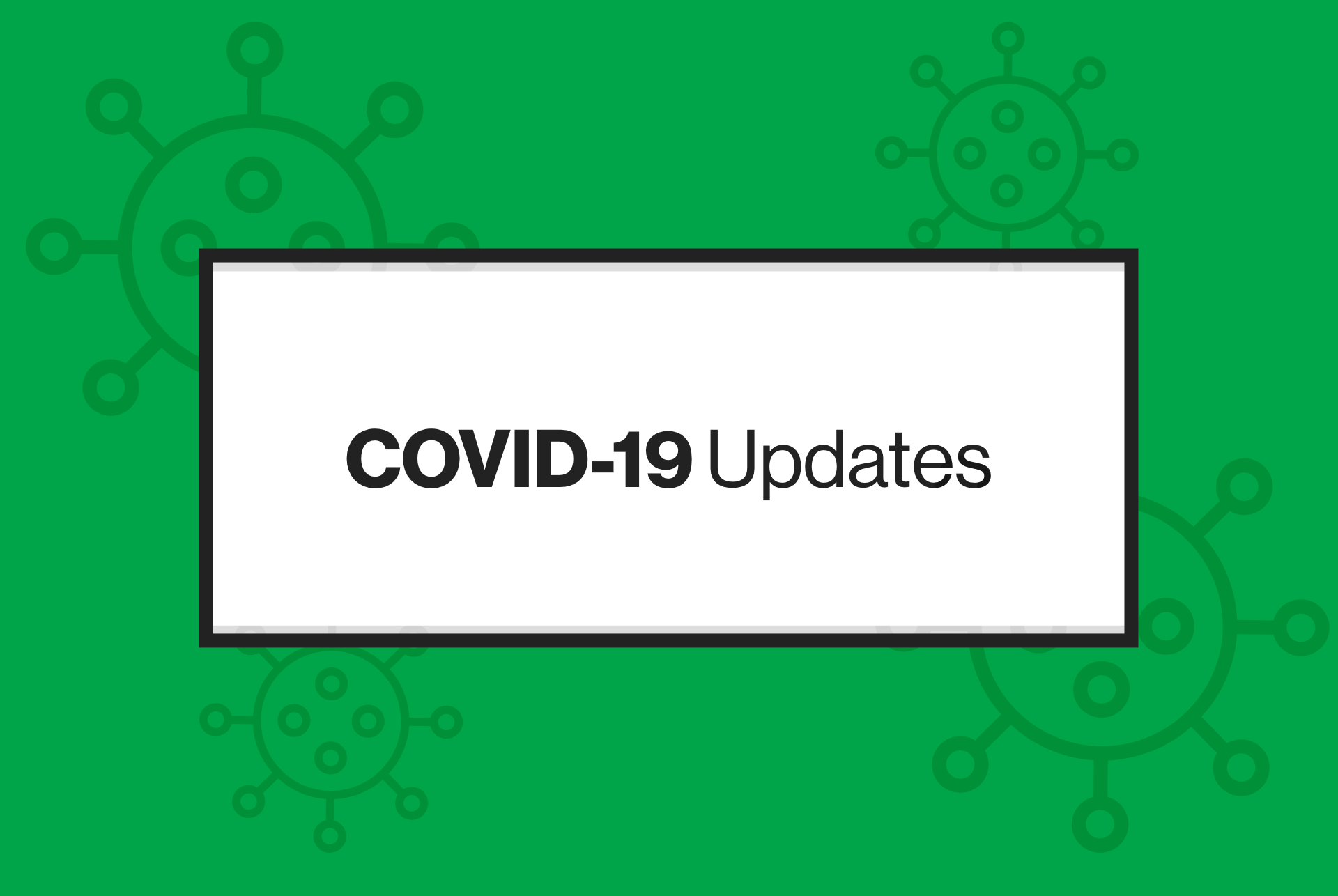 MNCS COVID-19 RESPONSE PAGE
Websites for State of Minnesota
COVID-19 HEALTH SELF-SCREENING GUIDES
MNCS: NEW CHANGES INCLUDING NO SCHOOL NEXT WEEK NOVEMBER 23-24-25 -- Dated 11.18.2020
Dearest MNCS families. We have an important update for our MNCS community.
The MNCS Covid-Coordinators and MRTL Team met this afternoon. We decided that, due to the rapidly increasing Covid-19 case numbers in the region and our heightened caution for safety in our school, additional changes to our MNCS school schedule must happen.
Here is the new MNCS going-forward plan:
As educators, we need your help and guidance to prepare our kids and students for these big changes. With tomorrow / Thursday Nov 18th now being the last "in-person" school day for the foreseeable future, please help your child prepare for that. We will do the same. We are already feeling big emotions, missing our students already. Advisors will work to gather materials to go home with kids tomorrow -- we also anticipate a time and / or day next week for families to retrieve belongings from school buildings.
We are disappointed, and we are sad. There's so much more to say, and yet, for tonight, this is all we have to share. Please continue to check emails for further details about plans for extended Distance Learning as we move into that phase on November 30th.
MNCS: Shift into Distance Learning beginning on Wed, December 2nd -- Dated 11.13.20
To our MNCS Families, from your MNCS Return To Learn (MRTL) and Covid-Coordinators Teams:
As our COVID adventure continues, we have an announcement that will affect our MNCS community. We do all of this planning keeping in mind everyone's safety, fully considering our students, staff and families. We understand how much this will change our lives for the time being, but this decision was made as a team. Our love and support for our students and families cannot be overstated.
MINNESOTA NEW COUNTRY SCHOOL (MNCS) WILL BE SHIFTING OUR LEARNING MODEL TO "DISTANCE LEARNING" FOR ALL GRADES K-12 STARTING ON WEDNESDAY, DECEMBER 2ND AND GOING THROUGH FRIDAY, JANUARY 15TH. WE PLAN TO RETURN TO HYBRID LEARNING ON MONDAY, JANUARY 18TH IF PUBLIC HEALTH CONSIDERATIONS ALLOW US TO DO SO. This decision was made in light of the substantial, uncontrolled transmission of Covid-19 and an increase in case counts occurring at our county, regional, and state level. We also took into consideration increased exposure over the upcoming holiday season.
Important MNCS schedule and date changes of note:
Monday, Nov 16th through Friday, Nov 20th --- School schedule stays the same; school in session for K-12 as usual.

Monday, Nov 23rd through Wednesday, Nov 25th --- School schedule stays the same; school in session for K-12 as usual, with Early Release Day as scheduled for Wed, Nov 25th.

Thursday, Nov 26th through Sunday, Nov 29th --- No school for K-12 for Thanksgiving Break.

Monday, Nov 30th and Tuesday, Dec 1st --- CHANGE No school for K-12; planning days for staff.

Wednesday, December 2nd through Friday, January 15th --- CHANGE All grades K-12 move into Distance Learning.

Monday, January 18th --- Plan for K-12 to return to "hybrid learning" if public health recommendations allow.
Moving into this plan, we wish the MNCS community safety and well-being as we move further into the 2020-21 school year. Know that we are partners in your child's education no matter what learning model we find ourselves in. As our staff continues to make new plans, outreach efforts, and communications during this upcoming distance learning period, please continue to check your email for new updates. Questions can be directed to covid19@newcountryschool.com and thank you, as always, for your continued support. We'll get through this, together.
Sincerely,
The MNCS Return To Learn Team (MRTL) and Covid-Coordinators Team
Families who have questions about "School-Aged Care for Eligible Children of Tier 1 Essential Workers" please refer to the information at the very bottom of this email, along with the corresponding guidelines found in the attached 2020-21 Planning Guidance for Minnesota Public Schools. Excerpts from this document related to school-aged care include:
** Executive Order 20-94 indicates that a school district or charter school that operates a hybrid or distance learning model "must provide school-aged care for Eligible Children at no cost during the time those children are not receiving instruction in the school building during regular school hours."
** This school-age care must be provided for district or school-enrolled school-age children age 12 and under who are children of Tier I critical workers. Children of Tier I workers only will be cared for at no cost during the typical school hours. As was required in the spring, school districts and charter schools must provide transportation for students participating in school-age care for children of critical workers, in accordance with their local student transportation requirements.
** If it is a two-parent household and one is not a critical worker, a school is not required to provide free school- age care to the family, but the school could choose to provide the care, if they have the capacity to do so while ensuring health and safety requirements can still be met.
** Tier I industries (see Appendix A of Planning Guidance for definitions of each industry):
Healthcare and public health

Law enforcement, public safety and first responders

Food and agriculture

Judicial Branch (essential services)

National Guard (activated under a Governor Executive Order)

Educators in pre-K through grade 12 settings

School staff providing instruction or caring for children of critical workers

Child care and school-age care providers
** [UPDATED 11/05/20]: The school-age care for children of critical workers is intended for extreme circumstances in which no parent or guardian is at home, as all of the parents or legal guardians in the child's household are Tier I critical workers. School districts and charter schools may also encourage parents or legal guardians of Eligible Children to not utilize the school-age care program if they have the ability to work from home.
** Schools are not required to provide this care during previously scheduled breaks reflected on a school-board approved calendar. Similarly, schools are not required to provide this care on snow days.
MNCS school update this Friday (Nov 13th) -- Dated 11.11.20
Dear MNCS Families and Staff,
As you watch the Covid case rates in our surrounding communities increase, and hear of schools changing their learning models, you are probably wondering what MNCS is planning to do.
On Thursday, November 12th, the MNCS Covid-Coordinators and MNCS Return-To-Learn (MRTL) Teams will meet to review data and recommendations from the MN Dept of Health (MDH) and our Regional Support Team.
On Friday, November 13th, we will then share an update with all of our MNCS families and staff -- please continue to check your email for these important announcements.
As always, we are grateful for your continued patience and flexibility as we all navigate, together, through this unprecedented time.
Sincerely,
The MNCS Covid-Coordinator Team
Staffing our (K-6th) classrooms & potential staffing shortages -- Dated 11.10.20
Dear K-6th families, friends, parents:
This letter today is targeted to our K-6th families, as we navigate our MNCS-Elem school staffing situation in the midst of this pandemic. MNCS is a "small" school, meaning our numbers of students and also our numbers of staff members are small. Currently our K-6th students are spread out physically across two "campuses" and our dedicated staff is covering twice as much ground and space, with the same number of staffers that we've had in (non-pandemic) years past.
We share this today because, as we head into the cold-and-flu season, with its usual increase in illnesses and school absences, and also with Covid-19 case numbers increasing in our surrounding communities, we feel it's important for our MNCS families to plan ahead and to understand:
1) If multiple MNCS-Elem staff are out sick, or home with a sick child, or out for an extended period of time, your child's grade or classroom may have to "cancel in-building classes" due to lack of adequate staffing, meaning your child's class would "switch to distance-learning at-home" effective immediately;
2) This may happen quickly and without much notice;
3) Because of this, please prepare and have your "family plan" in place should your child's class need to make a quick switch from in-person to distance-learning, for a short or for a longer period of time.
As always, we are grateful for your continued patience and flexibility as we all navigate, together, through this unprecedented time.

Sincerely,
The MNCS Covid-Coordinator Team
Face coverings & masking-up is a must -- Dated 11.2.20
Dear MNCS families,
Your MNCS Covid-Coordinators Team sends sincere thanks to everyone in our school community, for standing together during these first two months of school. The new stressors this fall have been off-set by the incredible support we have seen and felt from our dedicated MNCS staff members, and from our students and their families. Navigating what's next feels do-able when our teams and our people continue to look out for one another. We are learning, together, in all kinds of new ways. Thank you for your trust as we move along and move ahead into the rest of the school year.
Now, an important request for your help. Our commitment is to stick tight to the safety and health guidelines we've worked hard to develop, and to continue to work hard enforcing these safety guidelines, in our school buildings and shared spaces.The current MNCS learning model -- "hybrid" at both our elem and secondary grade sites -- has been working well. In order for our hybrid model to be as safe as possible, we are enlisting even more back-up and support from MNCS parents around our face-covering requirements. Most specifically, at our 4-5-6 and 7th-thru-12th-grades, there are some students receiving multiple reminders a day from staff to "put your mask on" while indoors, and on "over your mouth and nose" as is required. Inconsistent face covering jeopardizes all of us at MNCS.
If a student receives numerous reminders in one day, about properly "masking up" while at school, the Covid-Coordinators Team will be phone-calling parents and sending that student home for the rest of that day. Please speak candidly with your child about this important MNCS school safety measure -- we ask parents to please back us up in our "mask up" messaging.

The Covid-Coordinators are here to support our staff, you, your child, and all of our students. We appreciate -- and need -- your continued support for face coverings in order to keep our school safe and our buildings open for students. As always, email us at covid19@newcountryschool.com with any covid- or masking-related questions or concerns.
Sincerely,
The MNCS Covid Coordinators Team

Separator
MNCS COVID RESPONSE LATEST UPDATES & REMINDERS --- POSTED ON SEPT 22, 2020
Greetings Parents and Guardians, from the MNCS Covid-Coordinators Team,
Despite the unusual circumstances, our school year is off to a good start. While our current hybrid model is not the ideal way we'd like to be learning and working as a community, it is going as well as can be expected given the nature of the current situation. We've been making some subtle tweaks and changes to our plans as we move along, and we appreciate the input, questions, and concerns you keep bringing to our attention as we figure this thing out.
As most of you know, our current learning model is dictated in a large way by positive COVID case counts in our counties. We've been carefully watching the numbers as MDH updates them weekly, and are aware that there have been some concerningly high numbers in a few of the counties we serve. After consulting with our Regional MDH Support Team, the consensus is that these high numbers are likely to be a short term situation, and that we are able to continue working in our current model unless the numbers remain high for a longer period of time.
Part of the reason we are able to continue in Hybrid / Scenario 3 of our MNCS Return to Learn (MRTL) plan for the foreseeable future is the work that students, staff, and families are doing to stick with the Safe Learning Plan (MDE) guidelines that drive it. Our Regional Support Team is happy with the plans we've implemented and feels we're taking proper steps to create a safe learning model, which factors into the decision making process in determining whether we change models or stay the course.
We'd like to take a moment to remind everyone of a few important things we all need to do in order for us to keep in-person learning an option at our school:
1. Please continue reinforcing masking and distancing habits with your students -- help them to remember to "mask up and mind your bubble".
2. Encourage regular hand-washing, hygiene, other healthy habits and choices -- such as healthy eating, plenty of sleep, and paying close attention to changes in mental health and wellness.
3. Remember to pre-screen your students daily before they come to school -- please refer to the attached "COVID-19 Attendance Guide" and "Home Screening Guide" for details.
4. If your student develops symptoms, or tests positive for COVID-19, please let us know by contacting your student's classroom advisor and emailing us at: covid19@newcountryschool.com
5. If you have any questions about whether or not to keep a student home, questions about close contacts, symptom screenings etc, please reach out to us at covid19@newcountryschool.com and we will respond as quickly as we can.
6. Visit our MNCS "COVID-19 Response" webpage as another place to stay up-to-date, find links, resources, documents at: https://www.newcountryschool.com/page/covid-19
Sincerely,
The MNCS Covid-Coordinators Team
covid19@newcountryschool.com
"Scenario #3" (Hybrid) Learning Model for start of school year on August 31st **posted on 8.18.20**
Hello to all families, from your MNCS COVID Coordinators.
Based on the most recent county case data in the multiple counties in which MNCS students reside, we will be starting the school year on August 31st in "Scenario 3" aka Hybrid. Please refer to the MRTL Scenario Matrix for details about Scenario #3 / Hybrid at MNCS.
Expect additional MNCS handbook information related to COVID-19 later this week, which will include more detailed plans and procedures. We are confident that this forthcoming document will answer many of your COVID questions.
Send any related questions to: covid19@newcountryschool.com

School website at: www.newcountryschool.com/covid-19